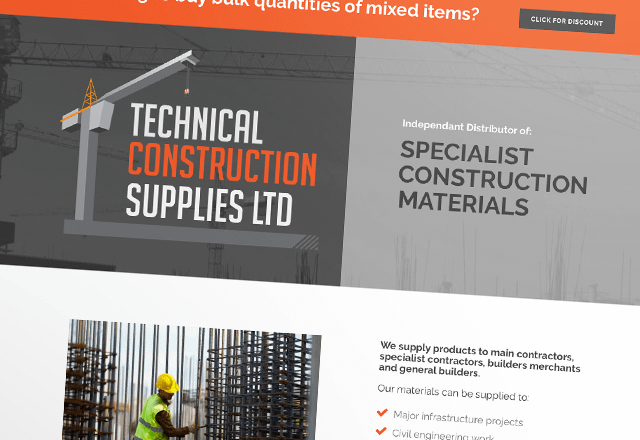 Construction Supplies e-Commerce Website
Tech Con Supplies wanted a brand new responsive, construction supplies e-Commerce website to re-launch their online shop and ramp up sales with a better solution. We drastically improved their shop structure and SEO for better sales instantly. With thousands of products and variables, the new shop performs well and has helped the business increase online sales and revenue. 
Designed a brand new, responsive construction supplies e-commerce website.
Built on the website on the popular WordPress content management system.
Integrated a WooCommerce store to allow them to sell their unique products and integrated multiple payment gateways.