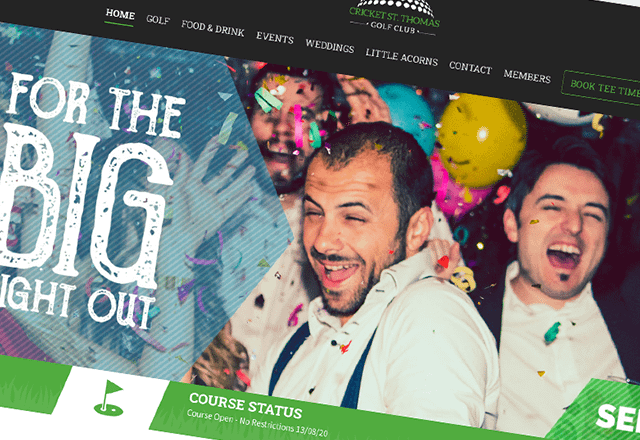 Cricket St. Thomas Golf Club in one of the top golf clubs in the UK. They have a stunning course in beautiful surroundings, and some new facilities where they offer a restaurant, club house, tribute nights and a carvery.
Their new fully responsive and mobile friendly Golf Club Website helps to showcase the diverse range of activities offered at this popular Golf Course, Food & Music venue.
Designed custom Golf Club Website using WordPress platform.
Set up advanced Events & Ticketing system for the clubs music events & social functions.
Integrated WorldPay payment gateway to handle ticket sales through WooCommerce shop cart system.
Added clear links to member login sections that utilise customers existing Golf Tee Time booking system.
Provided on site customer training and detailed Golf Club Website instruction manual.
Arranged transfer from existing provider to our Dexterous Web Hosting
Links to Intelligent Golf back-end system and this widely used solution for tracking bookings and player handicaps etc.